La Nostra Storia
La Birroteca Castiglionese nasce grazie ad un'amicizia in comune, nasce da un'idea e da una visione. Perché non fare un locale specializzato in birra nella terra del vino? La maremma? E fu così che nacque la Birroteca, nel 2007. Ci siamo da subito specializzati partendo dal grande Belgio, seguendo poi l'evoluzione del mondo della birra, spostandoci sulle birre artigianali. La prima IPA in fusto risale al 2008, in tempi veramente non sospetti…la mitica Maddeké di Free Lions Brewery, Di Viterbo. Continuiamo la nostra missione diffondendo la cultura birraria e cercando di trasmettere passione per questo meraviglioso mondo.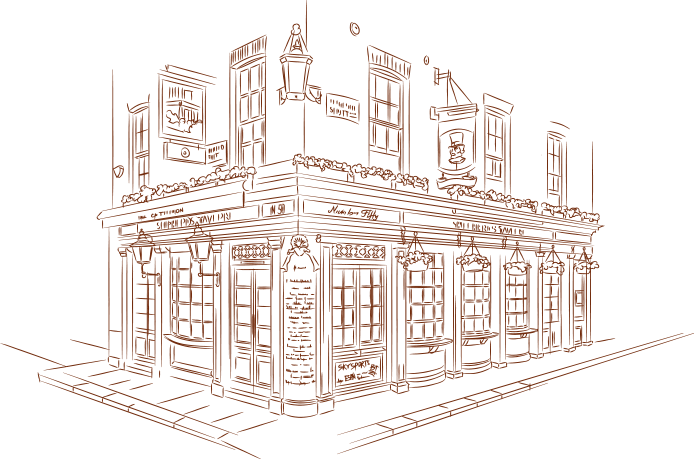 ENJOY UNIQUE AROMAS
Scopri la selezione di birre alla spina scelte per accompagnare il nostro menù. Se non ti bastasse, abbiamo una vasta selezione di lattine e bottiglie tutta da scoprire!
A slightly toasty, sweet, breadiness, akin to a biscuit.
Harshly husky or grainy. Common in rye beers.
Tasting of acid; sharp. Common in styles like saison,
Tasting of acid; sharp. Common in styles like saison,
Forceful in flavor and/or mouthfeel.
Acceptable in a style such as barleywine, but an off flavor
OUR BEER CULTURE
Scopri le nostre birre, disponibili tutto l'anno, nate dalla visione del proprietario Alessio Viti e ispirate a personaggi pubblici grossetani.
Alienum phaedrum torquatos nec eu, vis detraxit periculis ex, nihil expetendis in mei. Mei an pericula euripidis, hinc partem ei

Alienum phaedrum torquatos nec eu, vis detraxit periculis ex, nihil expetendis in mei. Mei an pericula euripidis, hinc partem ei